Meet the current WRVK Staff!
| | | | |
| --- | --- | --- | --- |
| Charles & Bobbie | Pete | Kevin | Charlie |
| Randy | James | Jason | Jerry Jan |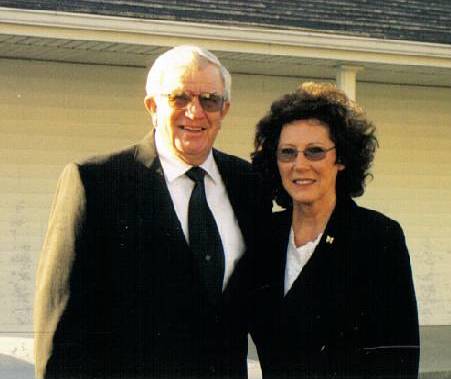 Charles & Bobbie Saylor, WRVK Station Owners
Charles and Bobbie Saylor purchased WRVK in January of 2002, and presently operate it under Saylor Broadcasting Inc. They have lived in the Mt. Vernon area for over 23 years, where Bobbie owns and operates Saylor's Furniture. When they are not working, they spend time fishing in Okeechobee, Florida!
According to Charles and Bobbie, "Our mission statement for WRVK is to take it back in time a bit, while still serving its listening audience with local programming such as news/weather, school programs, sports, talk, and community activities to serve a wide range of age groups and to make it the BEST LITTLE RADIO STATION ANYWHERE."
With improvements which have included an FCC-authorized transmitter power increase in 2006 from 500 watts to 1200 watts, the addition of four new computers, and by continuing to play a great variety of traditional country, rock, bluegrass, gospel and southern gospel, and the Sunday Morning Gatherin', we are beginning to realize this goal.
Click here to email our station owners!
---
Pete Stamper, WRVK's own "living legend"
Pete Stamper is a native of Dawson Springs, in Western Kentucky. He has called Rockcastle County home for many years now, where he has performed as a comedian on the legendary Renfro Valley shows since 1952. Pete has now performed at Renfro Valley longer than any of their other current cast members. But, Renfro Valley is only one of the experiences that have made up an amazing career in entertainment. Pete's career has taken him away from Renfro Valley just a few times over the years since 1952. One of these opportunities was when he was a part of Red Foley's Ozark Jubilee show in Springfield, Missouri in the mid-1950s, the first nationally televised country music program. Pete also performed at Nashville's Grand Ole Opry, and later made numerous appearances on another now-legendary country television program, the Porter Wagoner Show.
In the mid-1970s, Pete performed for a time as a part of Dolly Parton's road show, and served as her road manager. Pete has written many songs over the years which were recorded by legends such as Porter Wagoner, Bill Anderson, and many others. In 1999 the University Press of Kentucky published It All Happened In Renfro Valley, Pete's book which is a history of the Renfro Valley shows and entertainers. (None other than Miss Dolly Parton wrote the forward for Pete's book!)
Throughout his career, more than once Pete returned to performing at Renfro Valley, and to DJ'ing at WRVK. He first went to work as DJ at WRVK in December, 1957, just months after the station first went on the air. He worked at the station off and on through 1987. In 2002, when Charles and Bobbie Saylor first bought WRVK and returned it to its unique "Homefolks Station" format, Pete again went to work as the morning DJ, and has been here ever since. We're mighty glad Pete is a part of our little radio station, and he is truly WRVK's own "living legend."
---
Kevin Roberts, Traffic Manager / Production Manager and WRVK DJ and sportscaster since 1992
Kevin Roberts was born in Cincinnati, Ohio, and grew up here in Rockcastle County, Kentucky. Kevin first came to work at WRVK in 1992, while still in college. He is a 1994 graduate of Eastern Kentucky University, where he received a B.A. in broadcasting. While attending EKU, Kevin also worked at WXII, the campus radio station which provided music for the campus cable access channel. Toward the end of his college years, he served as the station manager of WXII.
Kevin is an authority on Southern Gospel music, and enjoys hosting WRVK's Southern Gospel Spotlight program each Saturday afternoon from Noon - 1PM. He is also a country music DJ here at the station on Thursdays, Fridays, and Saturdays, and takes care of the Sunday broadcasts and much behind the scenes production work as well.
In addition, Kevin has long been one of the voices of Rocket Basketball, doing the play-by-play for the Rockcastle County High School girls and boys basketball games which are broadcast on WRVK. Kevin and his wife Linda currently reside in McCreary County, Kentucky.
---
Charlie Napier, WRVK Sales Manager and DJ
Charlie Napier is currently WRVK's "afternoon drive" DJ on Wednesdays, and he also does sales and works in sales and production. During his Wednesday time slot, Charlie plays all the classic oldies music on the Afternoon Delight show, which was his own creation, Charlie also hosts a community affairs program here at WRVK called Chatter That Matters.

It was back several years ago that Charlie started his first stint of working at WRVK, after a parent teacher conference with Pete Stamper. Pete invited Charlie to set in at WRVK one Saturday, and when he did so he liked it so well that he continued to come back until Pete gave him his own one hour program. Pete gave him the name "Country Charlie." Renfro Valley founder John Lair came in one Saturday morning and ask Charlie if he could sing. Charlie quickly replied that he could, and Mr. Lair put Charlie on the Renfro Valley Barn Dance. Charlie would later emcee a portion of the Barn Dance show, and he remained in Renfro Valley until 1987, when the entertainment center was sold. In addition to his continuing teaching career, at that time Charlie quickly moved on in radio as well. He visited what was then the Berea, Kentucky, country music station, WKXO - KIX 106.7 FM and was hired on the spot as weekend DJ, News, and production guy. Charlie remained there with Bob Spradlin until 1998.

During this time, Charlie also became well known across the state in the car show circle. Currently, as "DJ to the Cars," Charlie and his wife Carolyn do car shows across the area just about every weekend. Charlie retired in June of 2004 from his education career with the Rockcastle County Schools. It is strange how it all has worked out, but in 2002 when WRVK came under new ownership again, Charles Saylor offered Charlie a new position and radio show, and he just couldn't turn it down. WRVK was home and just held a special place in his heart. Charlie has four children, Tammy, Amanda, Chuck, and Robert. Charlie and his wife Carolyn live in Crab Orchard, Kentucky.
---


Randy "Big Country" Coffey is our DJ on Mondays and Tuesdays 10-6 and Wednesdays 10-4. Randy has roots in Rockcastle County, his grandfather having moved here from Oklahoma in 1924 in a covered wagon, in a trip that took over a year. Randy is a huge fan of Country and Bluegrass music. Raised in Berea, he graduated from Berea Community High School and attended Berea College. He has always had friends, co-workers, and family in this area and considers Rockcastle County to be a second home.Randy fancies himself to be an accomplished karaoke singer and has worked briefly helping out at local radio venues and loves being on the WRVK staff. As well as DJ duties, Randy will also be selling advertising to Madison County area clients.
Randy is married to Patti Carol Whittemore Coffey, a kindergarten aide at Glenn Marshall Elementary in Richmond. They have one son, seventeen year old Travis, a jump-shooting junior at Madison Southern High School in Berea. They are very proud that Travis is an honors student as well. Randy has coached youth basketball in the Berea area and served on the Youth Basketball Board of Directors, and as a member of Madison County's United Way Allocations Committee.
Other than his family, Randy is most proud of coaching his son's youth league basketball teams to a 67-24 record over 7 seasons in the Southern Madison County Youth Basketball league. After a 1-10 first year start, his teams claimed some type of championship trophy every following year. They strung together 31 wins in a row at one point, covering parts of 3 seasons. Half of the kids who played for him, boys and girls, went on to play organized basketball for their middle schools. His development of the player's skills, his player motivation style, and the increase in their self-esteem, is what he was noted for and will be remembered for by the players, opponents and parents.
Randy's goal is to bring an up tempo, home-folks style to the late morning and drive time shifts and provide top quality programming for our listeners. He looks forward to working with Rockcastle County as well as Renfro Valley's fans.
---
James Smith, WRVK Technician / I.T.
In the modern world, every business needs someone with technical and Internet Technology knowledge, and even a tradition-oriented station such as ours is no exception! James Smith is WRVK's go-to guy for all things technical and I.T. related. The station has added four new computers in recent years, as well as developing a website, and James has had a hand in all of this as well as other technical issues here at WRVK.
James may dread seeing our number on his caller ID sometimes, because he is definetly someone whom we can "holler" at if things go wrong with our computer technology here at WRVK! But, he certainly is always patient and helpful whenver we do need to give him a call.
James and his wife Teresa own and operate Design and Service Computers in Mt. Vernon.
---
(Photo Courtesy Of: RCMS)
Jason Coguer, Rockets Football & Basketball Sportscaster
Jason Coguer is the principal of the Rockcastle County Middle School. He also helps bring quality local sports coverage to our listeners each fall and winter. During football season, you can enjoy listening to all of the home and away games of the Rockcastle County High School Rockets right here at Your Homefolks Station. Jason and Jerry Pensol do a great job covering Rockets football. They devote a lot of time to traveling across this region of Kentucky in order to bring you coverage of all of the away games in particular.
During basketball season in the fall and winter, you can hear Jason here at AM 1460 WRVK and wrvk1460.com bringing you coverage of all the home games of the Rockcastle County High School Rockets and Lady Rockets basketball teams. Jason and Kevin Roberts do a great job bringing our listeners all of the excitement of Rockets and Lady Rockets hoops!
---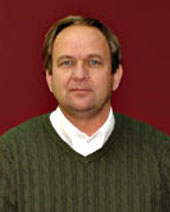 (Photo Courtesy of: Rockcastle Chamber of Commerce)
Jerry Pensol, Rockets Football Sportscaster
Jerry Pensol is a local businessperson here in Mt. Vernon, Kentucky. He is the proprietor of our local Subway and Godfather's Pizza store.
Each fall fans of the Rockcastle County High School Rockets can count on Jerry Pensol and Jason Coguer to bring them great radio coverage right here on WRVK of all of the home and away games of the mighty Rockets football team. This involves taking the time to travel across this part of Kentucky for the away games. Whether at home or on the road, for all the excitement of ROCK football, the quality of coverage that Jerry and Jason bring to us cannot be beat!
---
Jan Walton is our newest member of the staff here at WRVK. "Calamity Jan" as Pete and the Cowboy Stick Horse Club calls her. Jan first came to Renfro Valley in 2008 from Florida. She and now husband Bill Shumway worked for the KOA camper program. Jan helped out in the KOA barn while we aired the Supper Time Jubilee Show. This was the first time Jan was introduced to the real sound of Blue Grass music.
Jan grew up in a little town outside of Akron, Ohio called Portage Lakes. 1980 she moved to Texas and had fun learning the dances for Country music before moving on to Venice Florida. She has two wonderful children Robin Walton a RN in Sarasota Florida and a son Beau Walton who is in school for Sports Medicine and lives in Tennessee.
Jan went back to Florida for a bit, but the mountains of Kentucky were calling. She returned and began to put down roots with her husband Bill. She is a member of the First Christian Church of Mt Vernon, and works mainly for The Banner Consumer News Paper as its Advertising Specialist. She also delivers the paper and helps at Saylor's Furniture Store. Jan has been in Public Relations and sales for years, she studied at Lee Collage of Baytown Texas and Florida College located in Venice Florida.
Jan says "I love helping people in any way I can, it gives me great satisfaction. I try to live each day to its fullest." As my mother says "You don't stop laughing because you grow old… you grow old because you stop laughing, so keep smiling and keep them guessing."